I have seen a few articles on this new debit card. It does merchant transactions in the local fiat currency and instantly debits a crypto account at market prices last seen. Requires a round trip to their exchange. The fee is 2%, the limit is $2000.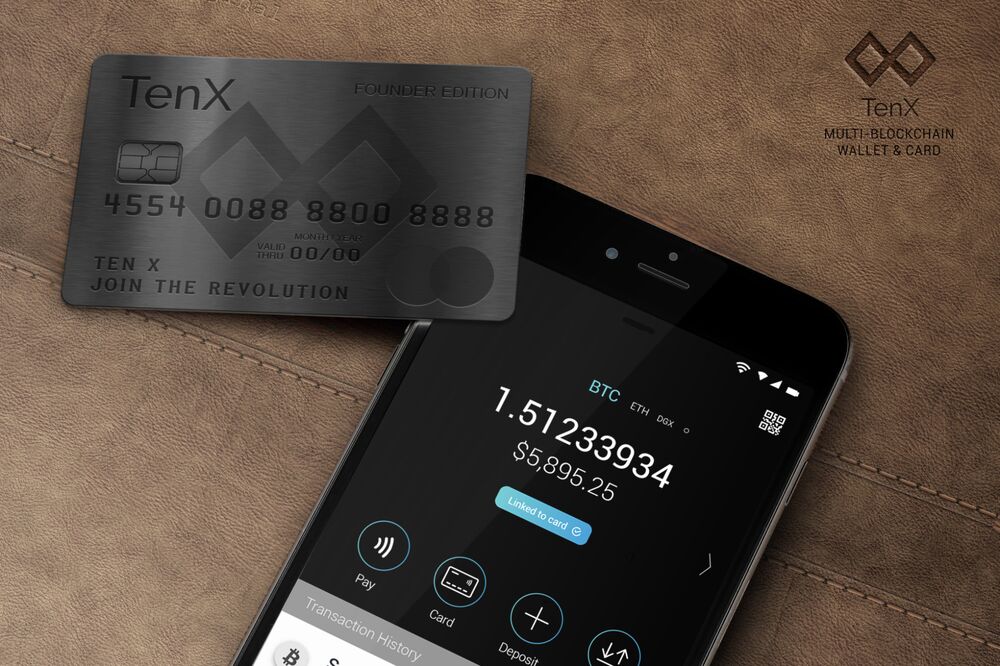 A recurring challenge for bitcoin and other cryptocurrencies is how to make them work in the real world. A Singapore-based startup says the answer is its Visa card.


TenX is pitching its debit card as an instant converter of multiple digital currencies into fiat money: the dollars, yen and euros that power most everyday commerce. The company said it takes a 2 percent cut from each transaction and has received orders for more than 10,000 cards. While transactions are capped at $2,000 a year, users can apply to increase the limit if they undergo identify verification procedures.




Tenx's bid to make digital currencies easier to spend comes amid massive volatility and

infighting

within the cryptocurrency community. Bitcoin, the most popular, slumped after reaching a record in June amid concerns about a split in two, only to recover as fears faded. The company has built an app that serves as a digital wallet connected to the Visa card so that when it's swiped at a cafe or restaurant, the merchant is paid in local currency and the users' crypto account is debited.
The company manages he delay between current market price and the actual exchange from crypto to the fiat. That delay is bettable, pricing asked might includes ledger fees.
This is really a virtual branded side chain. Their site, having to carry bitcoin ledger and price risk, accounts for its position in net crypto in and out it its denomination algebra, it acts like a custodial coin issuer. It is trusted network, and like any debit/credit card; it is subject to card not present fraud ($20 billion a year USD), Hence it needs the extended 'biometrics' to raise the 'debt' limit.
Problems
The fixed rate cannot be applied, it is variable and the currencies are meant not to be correlated, except at coin exchanges. If you fix the rate you favor the currency for which denomination match the ledger congestion and ledger fee.
The competition is simply deploying real, branded side chains. They will be fully functional money market cards; also assuming trusted network.