Better Economics
A censored website accused of political incorrectness
Friday, May 25, 2018
Some Friday afternoon thorts, on the "Manski Bounds", a really useful piece of maths which tells you how surprisngly little information you can extract from prices (long boring thread ...). Here's a toy model >
I go to the store and find Ivory soap going for a half dollar, Dove for a dollar. What else? I also notice he Ivory bin is almost twice the size of the Dove bin. How do I choose? I don't value soap, I buy the cheap stuff, and that is almost always the big bin. If a store gets expensive, I change my shopping pattern. But I am stuck on the large bin, it matches my home inventory.
Price happened ex post. The accountants been watching me, they know my pattern and they know how much inventory space I am willing to pay for. Everything is setup via queue adjustments, price is the last thing set, and it is set to cover inventory equivalent interest charges. If the product is not moving, they get another product, the bins and queues are constrained to fit tight trade space.
Posted by

Matt Young
at 4:44 PM
0 comments

Thursday, May 24, 2018
Posted by

Matt Young
at 1:32 PM
0 comments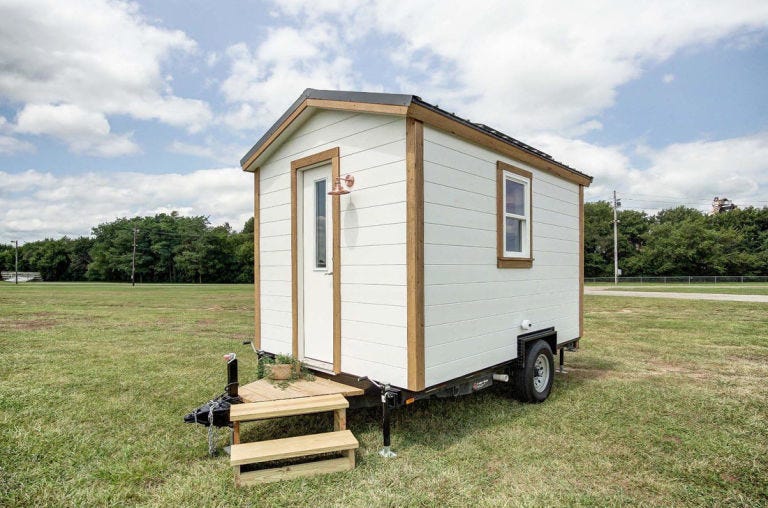 Here we go. Easy to house migrant labor. If you get reasonable stable income, move from your tent. Easy to hook up, the wheels optional, houses two. We want the stepping ladder concept, reduce guv wedges in housing and we can build to suit, very cheaply.
Posted by

Matt Young
at 8:35 AM
0 comments

WASHINGTON (May 24, 2018) — After moving upward for two straight months, existing-home sales retreated in April on both a monthly and annualized basis, according to the National Association of Realtors®. All four major regions saw no gain in sales activity last month.
Guv has better borrowing needs, evidently. Maybe voters consider it easier to escape taxes than mortgage payments.
Posted by

Matt Young
at 8:18 AM
0 comments

"Our vision is to give customers the ability to participate in services like staking and protocol voting that are distinct to crypto. As the decentralized ecosystem advances, we expect there will be many more opportunities for customers to interact with digital assets in new and unique ways."
Posted by

Matt Young
at 8:06 AM
0 comments